All right, kids, I gotta get to work. If I don't input those numbers... it doesn't make much of a difference.
Tuesday, July 09, 2013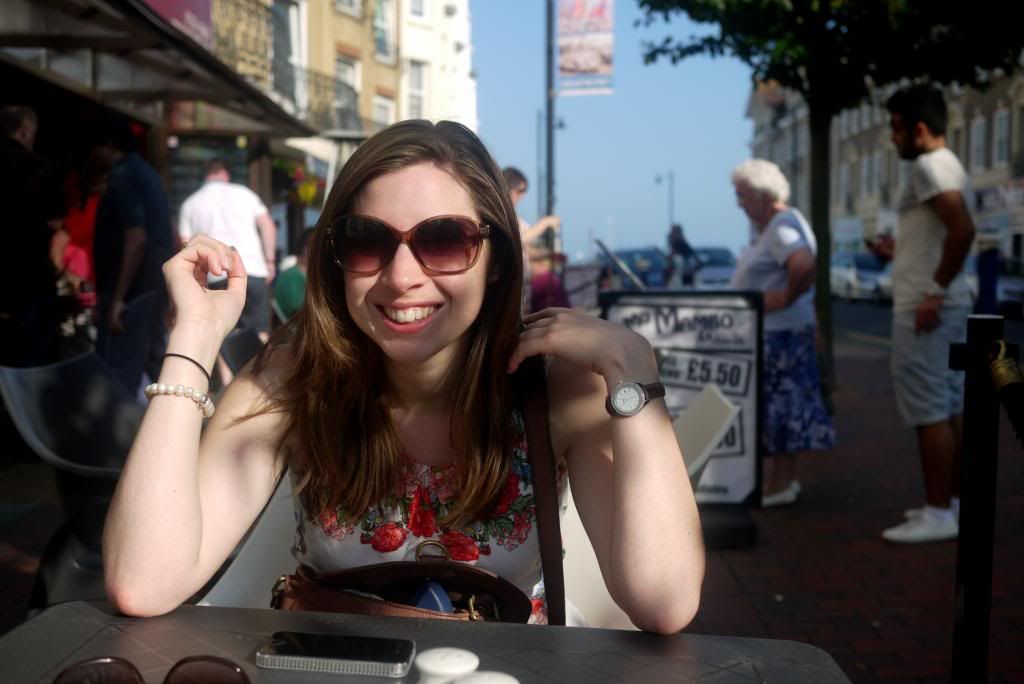 I guess summer is finally here, too bad it was one week late for me to enjoy whilst I was off from work. I had a decent weekend though. I spent my Saturday on the seafront with a friend. It was a fun day that we finished with mojitos. Sunday was an interesting day, I had to take pictures for my company's event ( I don't get paid for it though). It was quite fun, I met a local MP and mayor. I swear I will shoot in raw from now on, I loved the results.
Coming back to work after a holiday is not easy, Monday was OK but today it was pretty awful, I'm exhausted. There is so much backlog and too much drama in the office. My manager is off for a while, so that makes things even worse.
I didn't get into graduate scheme, I reached the final stage but didn't get through it. It's very disappointing,I spent so much time for this, it was a very long process, but it wasn't my dream job or anything so I guess it's not that bad. So I'm looking out for job adverts again, nothing interesting or relevant comes up. I could easily get similar job to what I'm doing now, but I'm looking for something degree related or graduate level, I'm tired of being under-employed. I'd probably could get a lot better job back home (connections +experience working abroad) but pay would be poor and quality of life significantly lower, I couldn't afford holidays or anything like that. Besides, I don't want to come back. Ever. If I ever move from UK, I'll move to a country with better weather, I'm quite satisfied with my life here, there are only two downsides: weather ,as I already said, and lack of job opportunities.
I'm thinking of going to Germany to visit my family, but this time I'd like to take my SO with me, would be much more fun.