Star Trek: Into Darkness
Monday, May 20, 2013
I finally went to see Star Trek, Into Darkness. I only managed to find time for it now because I was extremely busy with job hunting stuff, I'll tell you more about it later.
First of all, let's make it clear - I'm not a trekkie. Never was but I might become one... I haven't seen any of other films or original series.However, the reason why I went to see this is surely obvious.
Mr Benedict Cumberbatch who plays (spoiler alert!) Khan. First time he's playing a baddie, isn't it? And he's doing extremely well, he's mad, ruthless and boy did I enjoy the fight scenes! Though, me and my SO agreed that BC didn't get enough screen time. Oh well. But I can smell a sequel coming and I hope they will bring back Khan.
Some people were not so keen that BC was chosen to play Khan as Khan supposed to be Indian. But in the original series it was played by a Mexican actor and common Benedict is amazing actor who did a very good job with this and happens to be white. So fucking what. Do people also have problem with Spock's ears being fake? Also, I liked Spock and now I see why Sheldon Cooper loves Spock.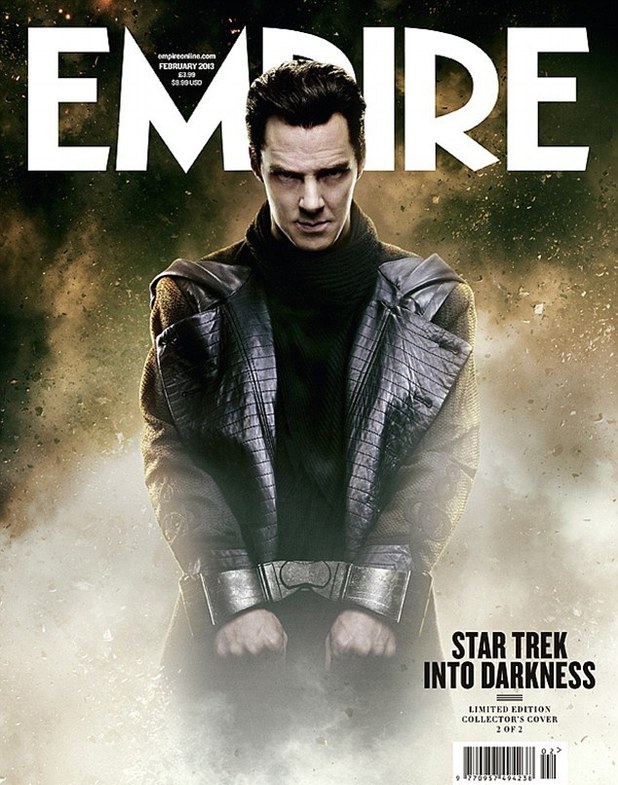 Anyway, I enjoyed more than I expected, it was action packed and not as silly as I thought it's going to be (which was mainly based on the time I caught an old episode from original series, couldn't watch more than a few minutes). I am looking forward to the sequel. And please bring back Khan.