Short version- not dead.
Saturday, January 04, 2014
Happy New Year everyone!

I met 2014 in Lisbon at Praça do Comércio with my SO, but about that I'll tell you in my next post.
My year has already peaked with the long awaited (two years, it;s been two years!) Sherlock series 3. Quality of the site we were watching it on was rubbish and it stopped a few times but thankfully we didn't miss the most important bits.

SPOILERS AHEAD

So. Mark Gatiss is a funny man isn't he. Having a go at all the fans and their theories. I loved the first solution, I realised it was fake at this exact moment:
What a scene, what a scene.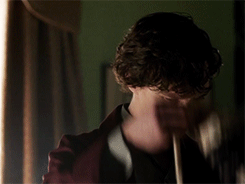 It was probably the funniest episode so far and I enjoyed every minute of it. Sherlock is a lot more..humane.. he's making jokes and laughing from John's mustache, not something you'd hear from Sherlock in series 1, he has grown a lot but he still struggles to understand human nature.
A lot of people complaining about the fan service in this episode, but did people forget that A.C. Doyle resurrected Sherlock Holmes because of fan protests in the first place? You could also say the whole series is a fan fiction, both Mark Gatiss and Stephen Moffat are huge fans of Sherlock Holmes just writing a very very good fanfiction. And I don't see anything wrong with that.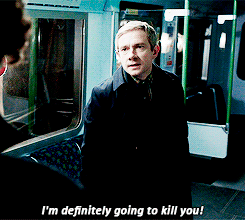 I'm not entirely sure the last solution is actually real and if we'll ever find out how he faked his death but the man thing is Sherlock is back!